Suicide and Overdose Prevention and Awareness Week declared in Bourbon County; Art installation revealed at county courthouse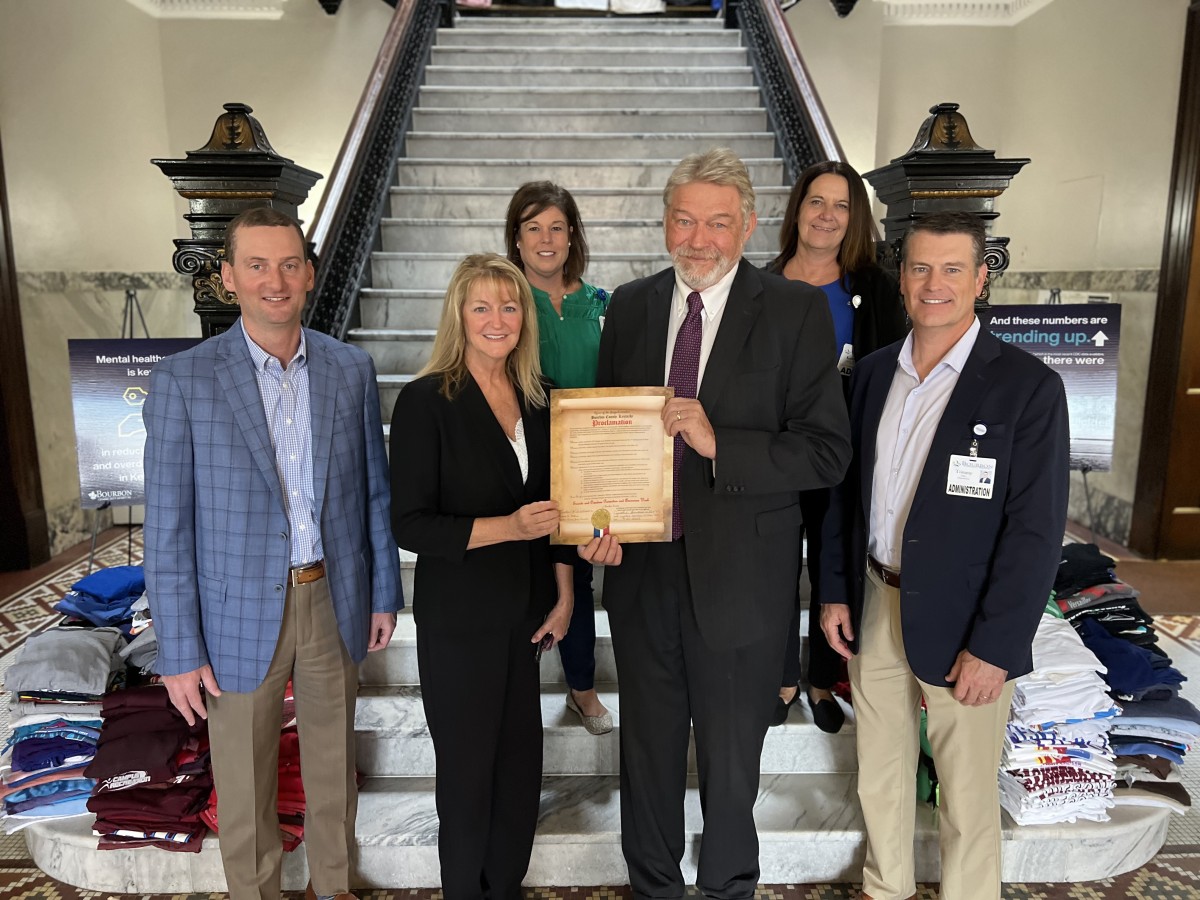 PARIS, Ky. (September 21, 2023) – Those walking into the Bourbon County Courthouse beginning today and for the next two weeks will be met with a display of 2,534 t-shirts, each one representing a Kentuckian who lost their life last year to suicide or overdose. The art installation is meant to raise awareness about the public health crisis in our midst, and to encourage dialogue around how to prevent mortality from suicide and overdose.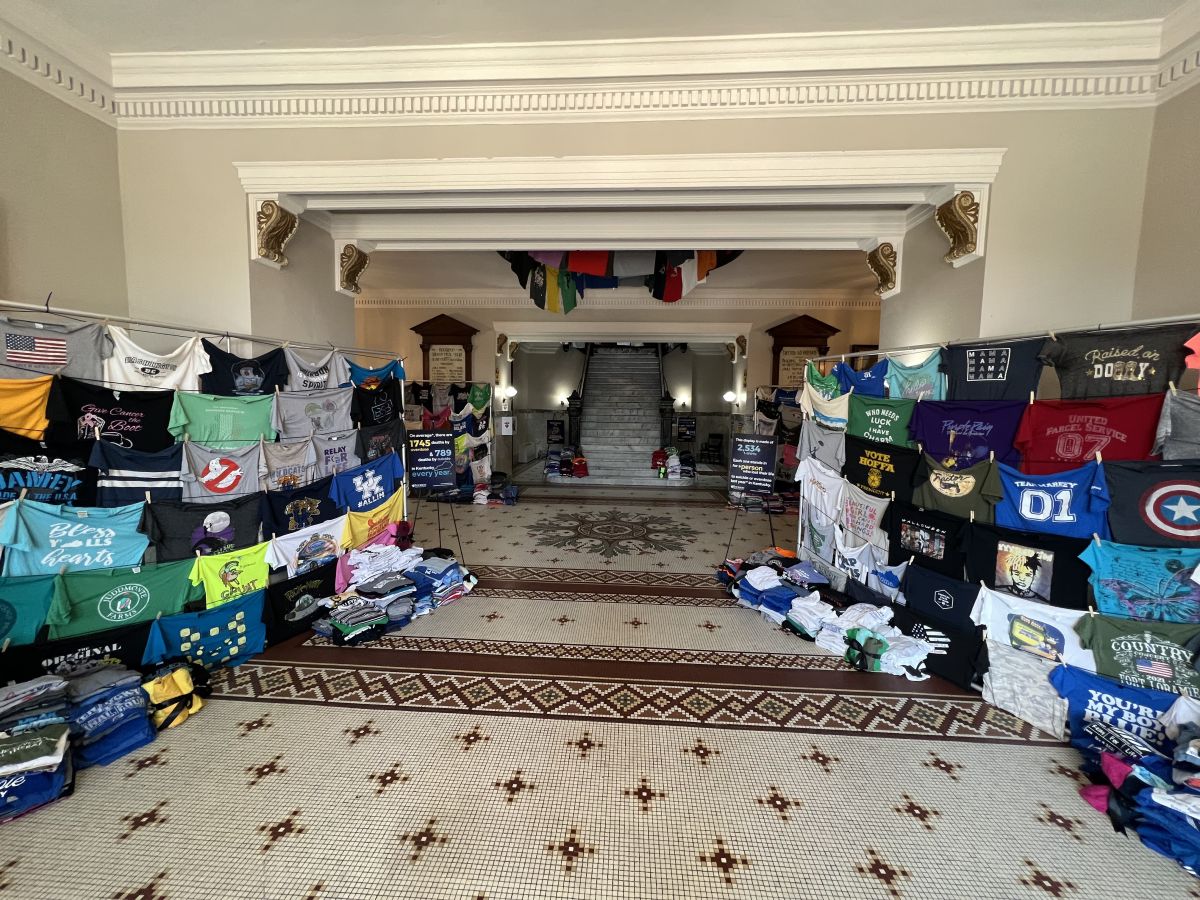 The display corresponds to a new observance in Bourbon County, as today Judge Executive Mike Williams signed a proclamation recognizing suicide and overdose as a pressing public health problem, and prevention as a community responsibility. It also designates September 25-October 1 as Suicide and Overdose Prevention and Awareness Week. The week overlaps with Suicide Prevention and Awareness Month, a national observance throughout the month of September and recognized and promoted by the Substance Abuse and Mental Health Services Administration (SAMHSA).
"We're focused on suicide and overdose because we know that up until the point when the person is no longer with us, there is hope," said Tommy Haggard, CEO of Bourbon Community Hospital. Bourbon Community Hospital is the home of Bourbon Behavioral Health, a 33-bed acute-care facility specializing in mental health. "Over the past 35 years, Bourbon Behavioral Health (previously known as Stoner Creek Behavioral Health) has helped thousands of patients on the journey to recovery, and we are committed to finding ways to work with others who are on the mental healthcare and addiction recovery pathway so that, together, we can impact that mortality rate in our state."
Earlier this week, Bourbon Community Hospital hosted its first Mental Health Symposium in Lexington. The symposium, attended by 120 representatives from more than 60 organizations, as well as key community members including Kentucky's First Lady Britainy Beshear, served as a catalyst for greater collaboration among mental healthcare providers, schools, law enforcement, first responders and more.
"Both suicide and overdose are preventable, and when you look at these t-shirts it's hard not to imagine all the people that should still be here in them," said Haggard.
To see the exhibit, or to add your own words of encouragement or your story to the installation, visit the Bourbon County Courthouse at 301 Main Street in Paris.
If you are struggling or are in crisis, there is help available. Call or text 988 to get support now.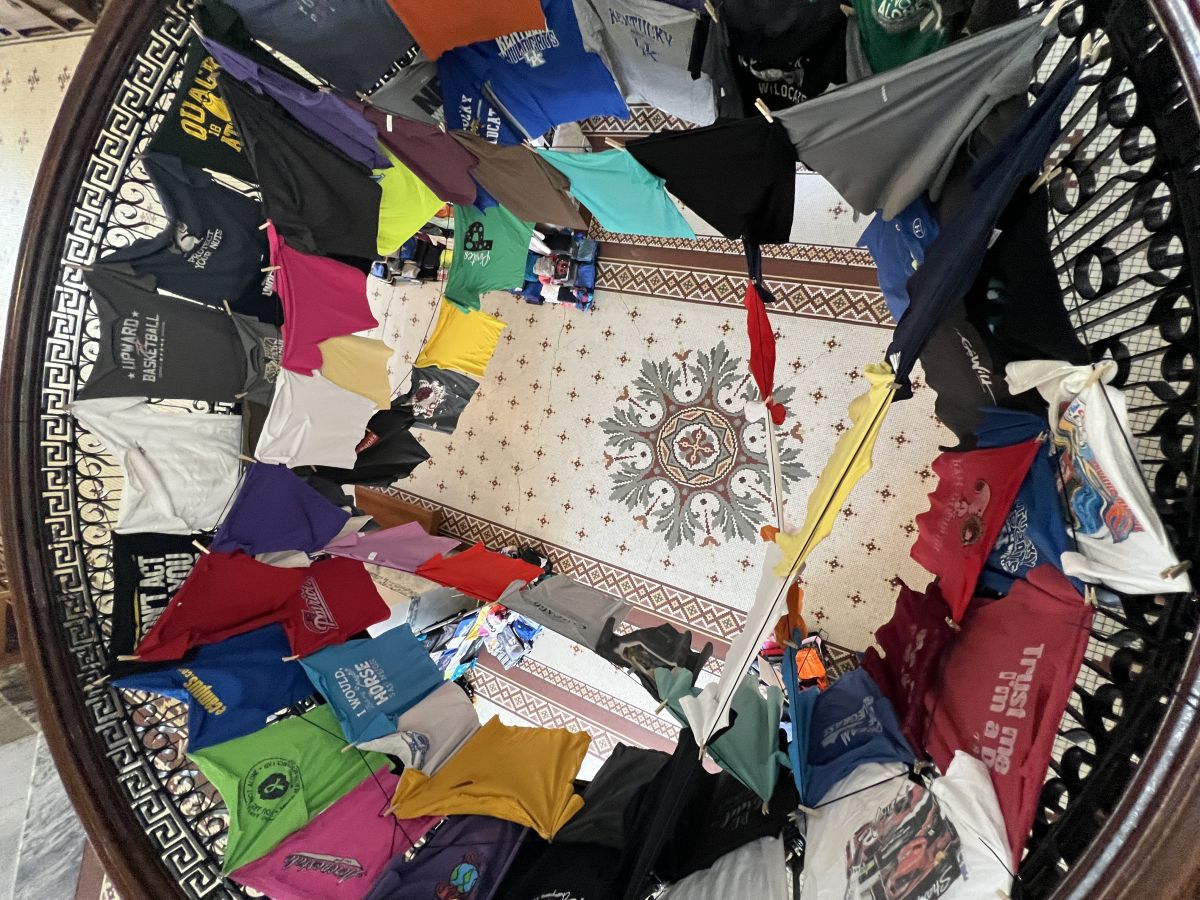 Read All Posts