Shannon Ritchie is Selected for 2022 Mercy Award at Bourbon Community Hospital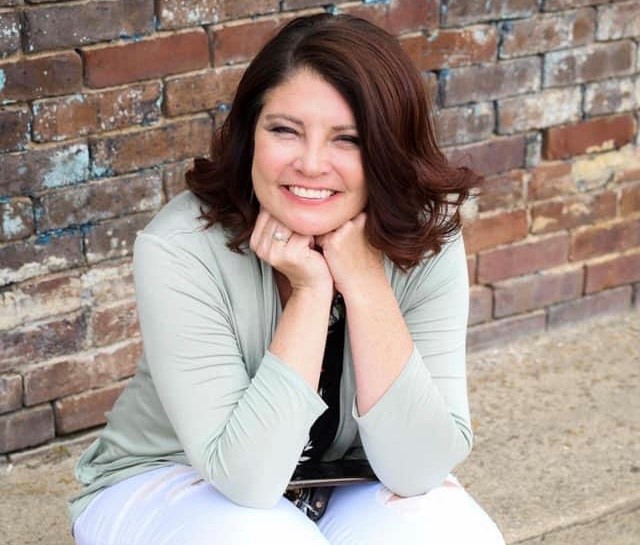 Paris, Kentucky (June 10, 2022) – Bourbon Community Hospital, part of the LifePoint Health Central Kentucky market, is happy to announce Shannon Ritchie, Registration Department Lead, has been named the 2022 Mercy Award winner for outstanding patient care, exemplifying the spirit and values upon which LifePoint Health was founded.
Shannon was nominated for showing kindness and compassion to patients, coworkers and her community. From grabbing wheelchairs when needed to ensuring patients have snacks and drinks while they are waiting, Shannon always takes care of her patients during their registration process. In addition, she is a team player who is always willing to lend a helping hand to fellow employees.
Her heart of service extends beyond the hospital's walls. Shannon has opened her home to foster children and is an active member of her church. She fills backpacks for kids, volunteers at the homeless shelter to feed the hungry, purchases and donates gifts for underprivileged children and has participated in countless fundraisers over the years to help her community.
"Shannon perfectly captures the meaning behind the Mercy Award," said Tommy Haggard, CEO of Bourbon Community Hospital. "She serves as role model to her peers and we are genuinely blessed to have her on our team at Bourbon Community Hospital."
The LifePoint Mercy Award program memorializes the legacy of the late Scott Mercy, LifePoint's founding chairman and CEO. Each hospital annually selects one local Mercy Award winner who consistently strives to embrace Scott's caring philosophies and reach the high standards he set for LifePoint. The Mercy Award is the highest honor a LifePoint Health employee can receive.
Read All Posts