Lifepoint's Central Kentucky market expands occupational health to Paris and Versailles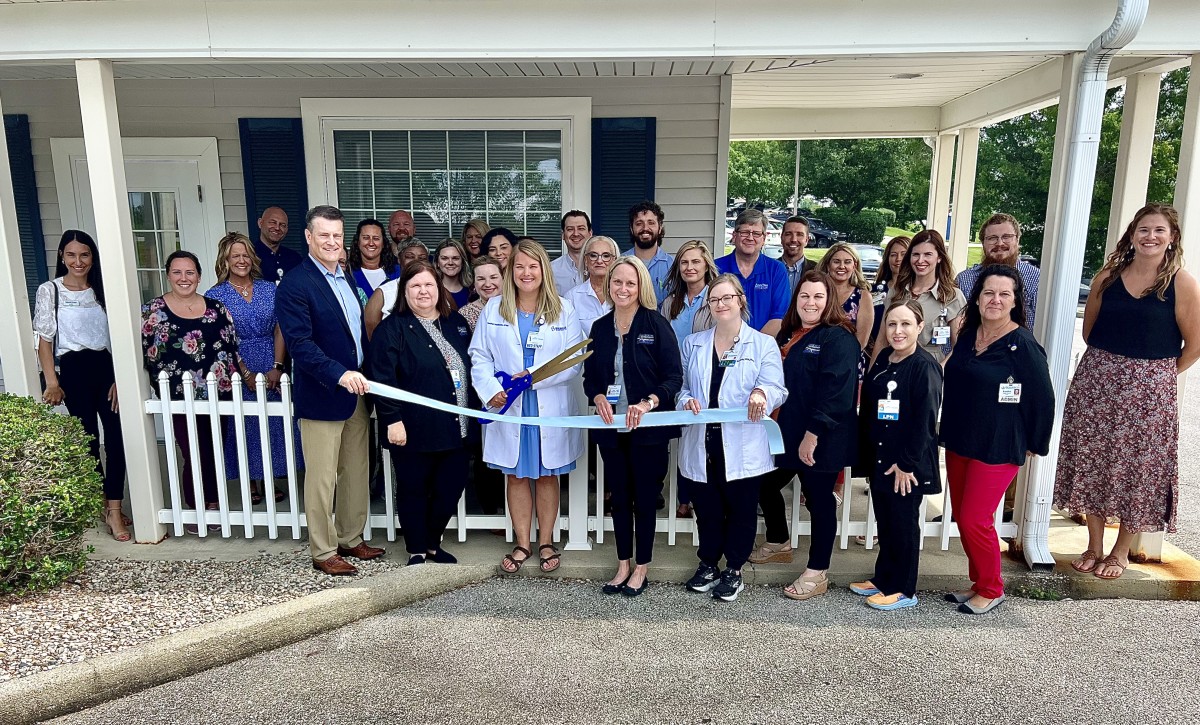 PARIS and VERSAILLES, Ky. (June 23, 2023) – Bluegrass Business Health (BBH) today announced the opening of two new clinics at Bourbon Community Hospital and Bluegrass Community Hospital. BBH, an occupational medicine clinic, focuses on serving employers in the community by offering physicals, drug testing, return-to-work exams and worker's compensation exams. The Bourbon Community ribbon cutting will be held July 6th at 12pm; the ribbon cutting in Versailles will be July 11th at 12pm.
"We are thrilled to have Bluegrass Business Health be part of Bourbon Community Hospital furthering our mission of making communities healthier®," said Tommy Haggard, CEO Bourbon Community Hospital. "There is a lot of industry here in Paris, and we want to make employee health available without having to leave town to find it."
"We're already seeing a strong, positive response to the opening of Bluegrass Business Health here in Versailles," said Dave Steitz, CEO of Bluegrass Community Hospital. "This kind of service helps employers build trust with their employees, and we're grateful we can help provide that right here in our own facility."
Bluegrass Business Health is not new to Greater Lexington employers. With locations already in Georgetown and Winchester, where it operates Clark Clinic Business Health, the expansion means providing already trusted services in a larger footprint.
"We believe the best process is to develop a team where the employee, the employer and the medical provider all work together," said Tekiah Watts, APRN, a provider at BBH. "This will ensure communication and get people to work, or get workers back into the work force, as soon as is safely possible."
Bluegrass Business Health offers a variety of services and exams, including physical exams for employee entrance, return-to-work exams after an injury or accident, or pre-placement exams. The work injury clinic focuses on a comprehensive approach to injuries on the job, to assess the employee and coordinate insurance coverage. Services are available to companies and private pay clients including physicals and drug/breath alcohol testing to assist employers with a drug free workplace program. Additional services include DOT Physicals, vision screening, spirometer and pulmonary function testing, audiometric screening, muscle assessment, EKG, Immunizations, TB Skin Tests, blood work, wellness screenings and health education.
Now open and accepting new patients.
Locations:
*NEW* 5 Linville Dr., Suite 101, Paris, Ky. 40361. 859.987.2069
*NEW* 360 Amsden Ave., Suite 305, Versailles, Ky. 40382. 859.879.2392
1002 Lexington Road #21, Georgetown, Ky. 40324. 502.570.0015
160 Pedro Way, Winchester, Ky. 40391. 859.737.6576 (Clark Clinic Business Health)
Read All Posts