Daniel Tinney, Psychiatric – Mental Health Nurse Practitioner, joins Paris Therapeutic Interventions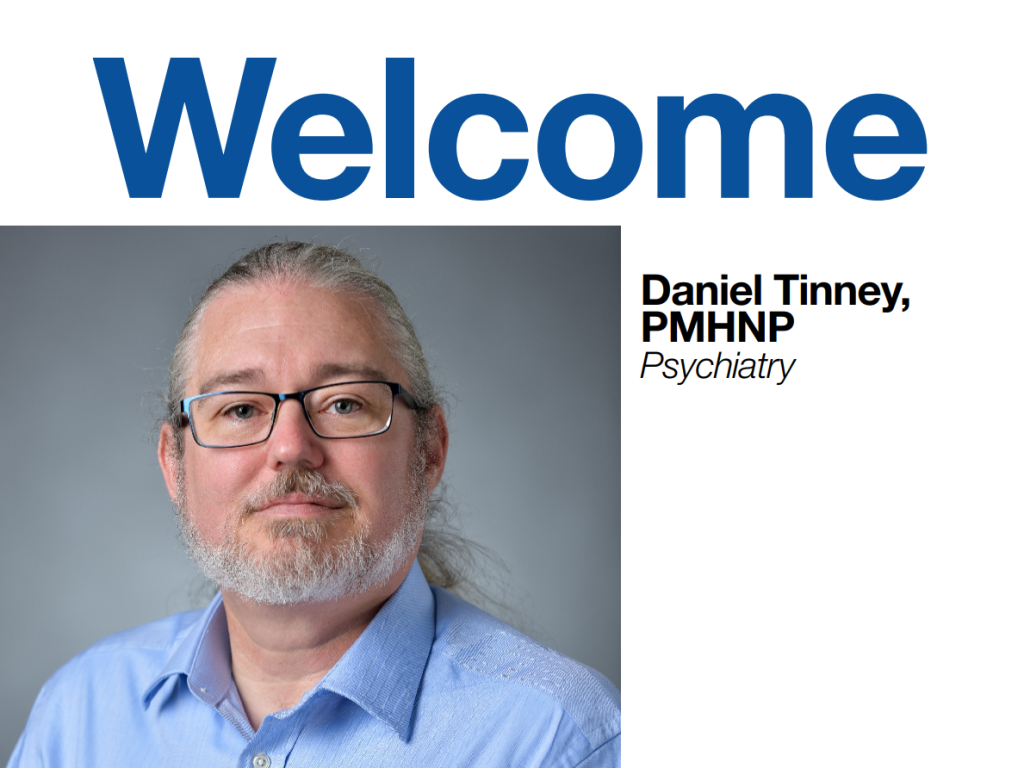 (Paris, KY. – August 16, 2022) – Bourbon Community Hospital is pleased to welcome Daniel Tinney, PMHNP, to the medical staff as our newest Psychiatric – Mental Health Nurse Practitioner (PMHNP). Tinney is currently seeing patients at Paris Therapeutic Interventions and joining Jessica Pilcher, CSW, in practice.
Tinney is a board certified Psychiatric – Mental Health Nurse Practitioner and specializes in family therapy and counseling, medication management, trauma therapy, grief counseling, bipolar disorder, anxiety and depression, substance and addictive behaviors, and one-on-one counseling.

"We are excited about the addition of Daniel Tinney, PMHNP, to our behavioral health team," shared Bourbon Community Hospital Chief Executive Officer Tommy Haggard. "His experience and expertise allow Bourbon Community Hospital to expand its mental health offerings to serve even more patients throughout the region."
Tinney attended Owens Community College in Toledo, Ohio for his Associates Degree in Nursing and received his Bachelor of Science in Nursing and Master of Science in Nursing, PHMNP, at Northern Kentucky University in Cold Spring, KY.
Tinney joins a large team of inpatient and outpatient behavioral health specialists at Bourbon Community Hospital. The facility houses a 33-bed inpatient care unit with 24-beds focused on adult services and 9-beds for adolescents. Services include inpatient psychiatric care, crisis evaluation, individual and group therapy, 24-hour patient care and medication management, discharge planning, and outpatient treatment.

Daniel Tinney, PMHNP is now accepting patients at the outpatient clinic Paris Therapeutic Interventions located at 22 Clinic Drive, Paris, KY 40361. Appointments can be made by calling 859.987.5013.
Read All Posts