Bourbon Community Hospital cuts ribbon on new cardiac and pulmonary rehabilitation center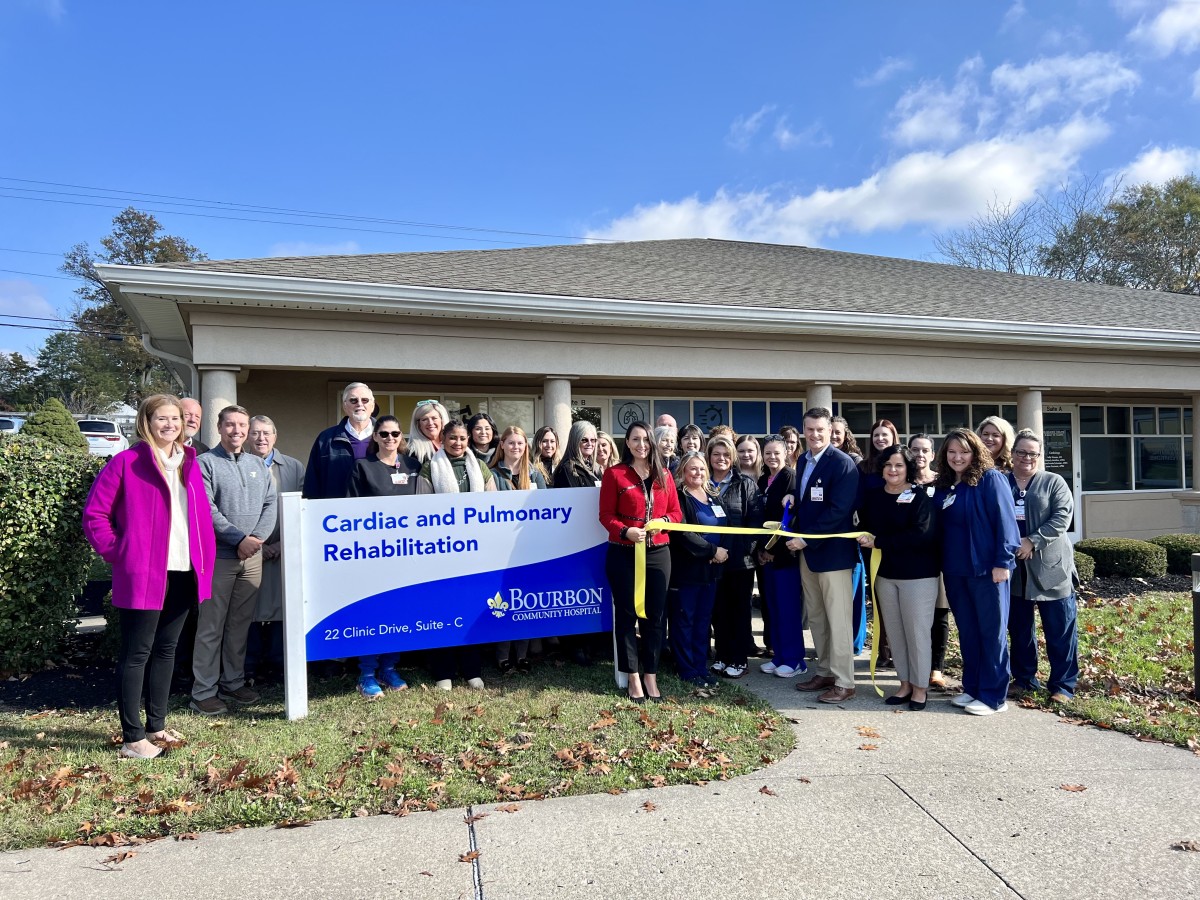 PARIS, Ky. (November 14, 2023) – Bourbon Community Hospital (BCH) has expanded its cardiac and pulmonary rehabilitation center to a new location on its campus with a ceremonial ribbon cutting on Wednesday, November 1st. A lunch and learn presentation immediately followed the ribbon cutting as physicians and community members gathered to learn more about cardiac and pulmonary rehab services. The events were co-organized by the Paris-Bourbon County Chamber of Commerce.
"Cardiac and pulmonary rehab patients often have appointments multiple times a week, so having this service available in our community is so important," says Tommy Haggard, chief executive officer of Bourbon Community Hospital. "There's no need to spend hours driving back and forth to a larger city for this service because our team provides high-quality care right here in Bourbon County."
Cardiac and pulmonary rehab is typically a 12-18 week program, with patients visiting two to three times per week. Patients are supervised by Kelly Combs Waespe, MD, cardiologist, and medical director of BCH's cardiac and pulmonary rehabilitation department. The program sees patients who have experienced one or more of the following:
Heart attack
CAD
angina
heart failure
after a heart procedure-open heart surgery
CABG surgery
angioplasty
stents
valve replacements
pacemaker
defibrillator
COPD
COVID-19
The program is welcoming new patients located at 22 Clinic Drive, Suite-C, Paris, KY 40361. To learn more about the services, please call 859.987.5051 or ask your provider if cardiac and/or pulmonary rehabilitation is right for you.
Read All Posts