Bourbon Community Hospital Announces Return of Free Community Health Fair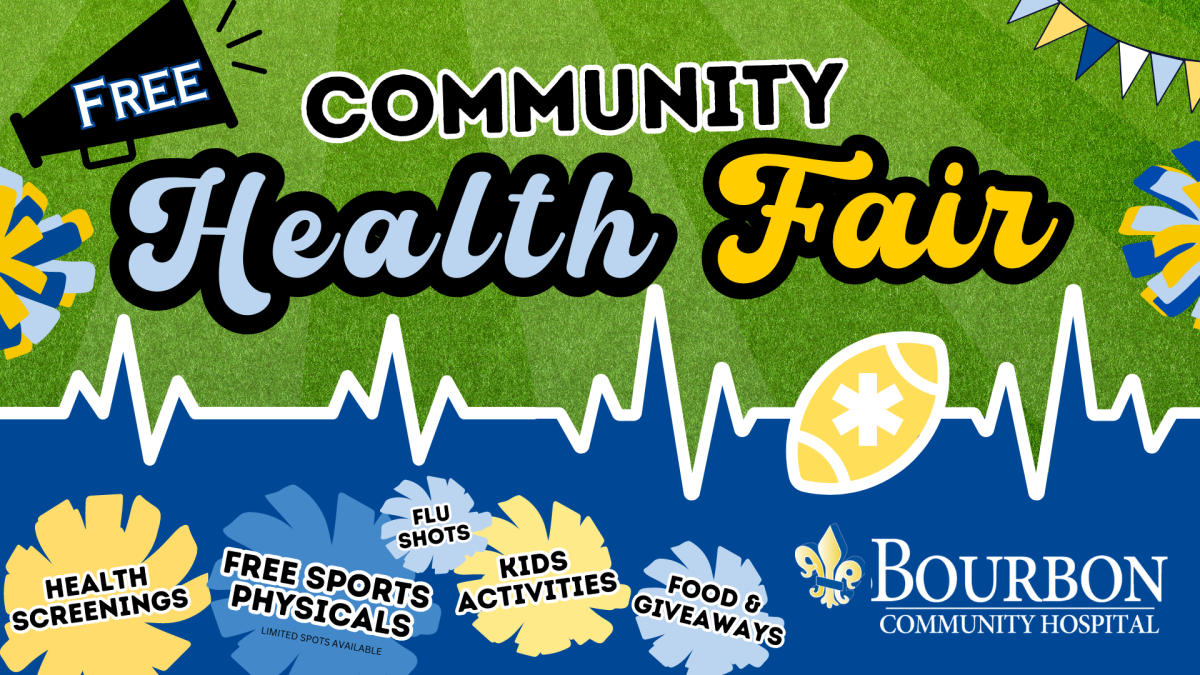 PARIS, KY. (September 5, 2023) – Bourbon Community Hospital (BCH) is pleased to announce the return of its free community-wide health fair set for Saturday, September 30, 2023. The health fair will begin at 9am and conclude at 11am. From free health screenings and sports physicals to discounted outpatient laboratory services, this event will provide a healthy and fun, tailgate-like atmosphere for all.
The hospital event, after taking a three year break due to the COVID-19 pandemic, will resume and mirror past BCH health fairs. "We are finally at a place where we can relaunch the health fair in a safe way," says Tommy Haggard, Chief Executive Officer of Bourbon Community Hospital. "During the pandemic, Bourbon Community was not only treating COVID-19 patients, but the hospital suffered crises like staffing and supply chain issues. We are eager to relaunch and invite our families, friends, and community members back to campus for a great, healthy time!"
Departments from the hospital, including behavioral health, laboratory and imaging services to name a few, will host tables with education and giveaways. Doctors and advanced practice providers will attend to meet and greet members of the community. Free or reduced-cost services available include:
Free sports physicals, donated and hosted by Bluegrass Family Clinic and Bourbon Medical Group
Free flu shots, donated by Bourbon Community Hospital (first 120 attendees; vaccines for ages 18+)
Discounted Bourbon Community Hospital outpatient lab services (coupon redeemable October 1, 2023, through October 31, 2023)
COVID-19 boosters administered by the Bourbon County Health Department (covered by most health insurances)
There will also be food trucks, kid's activities and more. To learn more about the event or to stay up to date on event announcements, please follow the Bourbon Community Hospital's Facebook event page at https://fb.me/e/2IxXNOXi9/.
Read All Posts